Deciding your garden theme might depend on your neighborhood. Here is how Jenni designed her front yard in a rural subdivision.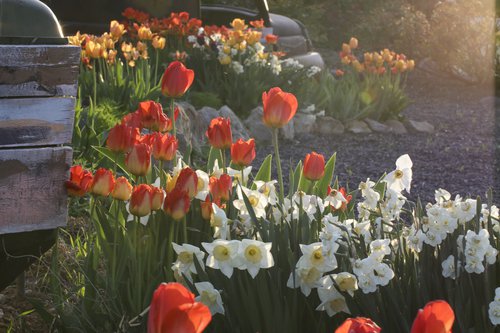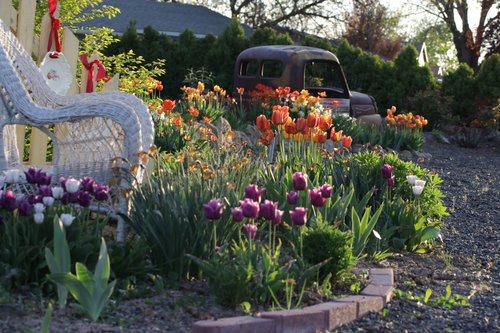 The rusty truck cabs and the use of pallets make an interesting display in this country setting.
Masses of flowers surrounding the repurposed cabs are a delight to the eye!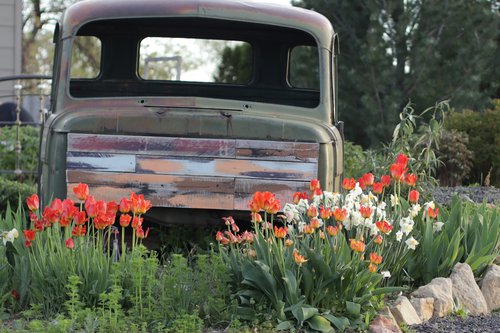 Garden decor does not have to be large, little accents hidden around the garden can add unexpected surprise to the viewer.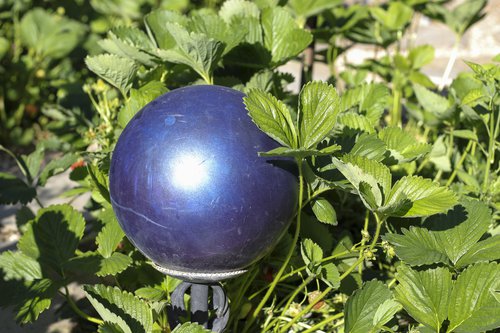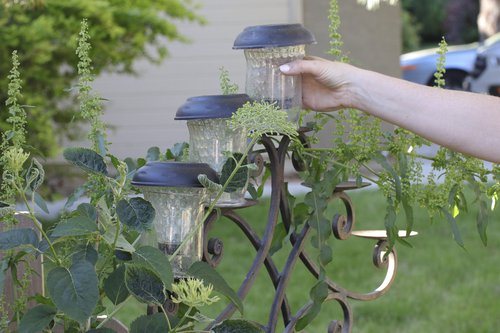 This candelabra, found at a thrift store, now looks great in the garden with trailing vines around it.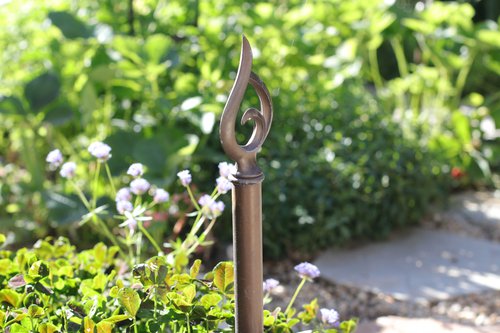 A curtain rod planted in the ground (supported by rebar) transforms into a hose guide.
---
Some Favorites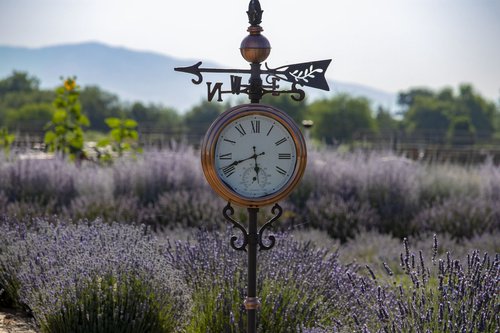 This combo clock and weathervane in the midst of lavender always thrills me. The colors surrounding it, the intricate ironwork are beautiful.
See more garden decor at Lavender Acres here: Lavender Acres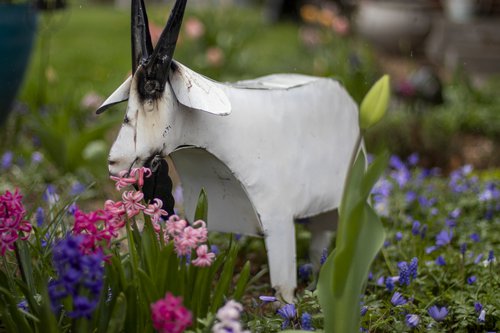 This hammered metal goat eating the hyacinths makes me laugh!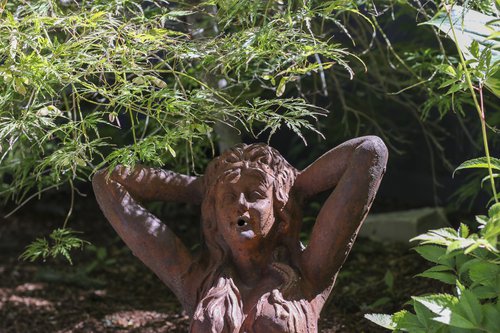 Although you can't see it, this reclining angel is positioned near the backyard pool!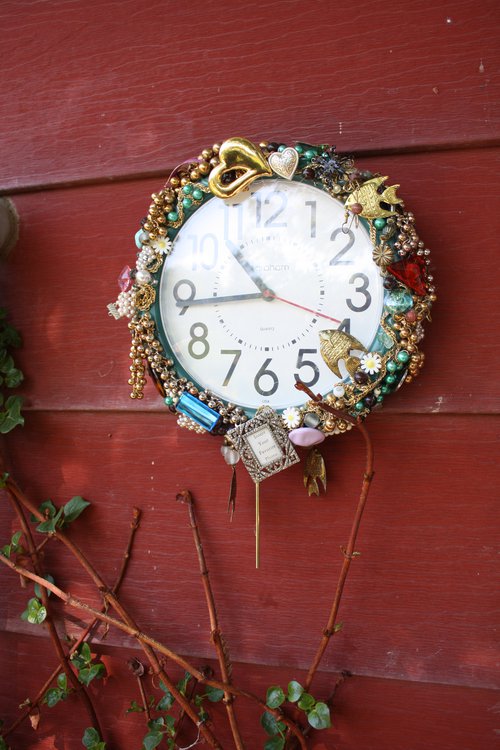 A bejeweled clock on the backyard shed. Why not add some glam?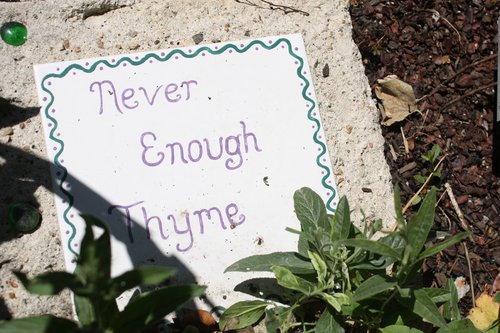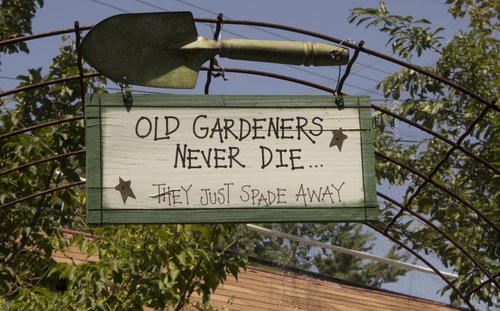 Add a sign to display what's on your mind.